Sell a Yacht on Facebook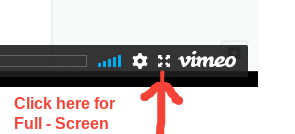 Click this symbol at the bottom right of video to watch in Full – Screen.
"Yachts for Sale" integrated network of around 40 Facebook groups administered by AYB has been meticulously designed to provide a quick and easy way for Yacht Brokers, Dealers and other Yacht industry service providers to tap into the globe-leading selling power of Faceboo
Social Media marketing can seem a confusing nightmare, particularly for those whose early campaigns consisted of adverts in Yachting magazines.
AYB have established a sophisticated integrated network of "Yachts for Sale " groups within Facebook, harnessing the synergy between the integrated network and the Facebook algorithm.
For it to work optimally, members are required to comply with precise rules to ensure their posts gain maximum momentum and contribute to the smooth running of the whole operation.
In return for a professional approach to posting, AYB promise sellers
"You can be sure your posts will appear to those of the 2 Billion plus Facebook users who want Your type of boat in Your location.